HOW MUCH WATER IN FUEL IS OK?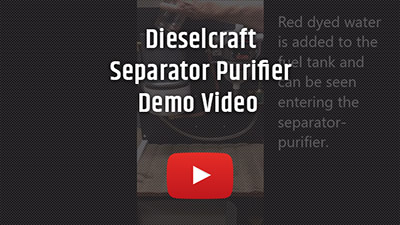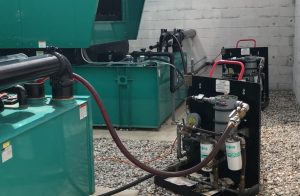 Equipment manufacturers specify that ZERO free water must reach the engine.
Zero water is not realistic. All diesel contains some percentage of water. The most important thing is to keep the water below its saturation point so that it stays dissolved rather than entering your equipment as free water.
Before you buy the competition ask one simple question "How do you get the water out?"
Dieselcraft has built water separators for 20 years. We know what is needed and what works. I would not assume others are as knowledgeable as we are.
Saturation points vary from roughly 50 ppm to 1800 ppm based on temperature and on the petro-
diesel/biodiesel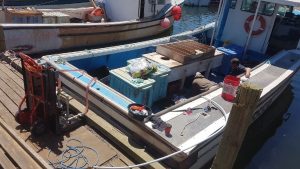 ratio. When water content reaches the saturation point, the excess water will fall out as free water. Your diesel may hold 90 ppm dissolved water when warm, but only 60 ppm when it cools down due to colder weather. The 30 ppm difference falls out as free water and settles to the bottom of the tank.
Knowing the water content is important and getting rid of it even more so. (To test fuel see our Fuel Products Page)
15 GPM Budget Portable Diesel Filter System
Model FPS-HC15 120 volt
900GPH
115 volt single phase 60 Hz
Dimensions – 23" X 23" X27" tall
Removes over 99% of water
Absolute particle filtration to10 microns
Epoxy powder coated with rubber feet
Two12 foot suction and discharge anti-static hoses included with cam lock fittings
1″ NPT male thread and Fuel Hose Swivel for Fuel Nozzle-Hose 360 Rotating Connector.
Sturdy "T" handle for one or two person carry.
Dry Weight 45 pounds
14 GPM Portable Diesel Filter System
Model FPSP14-12V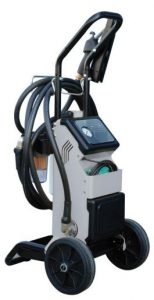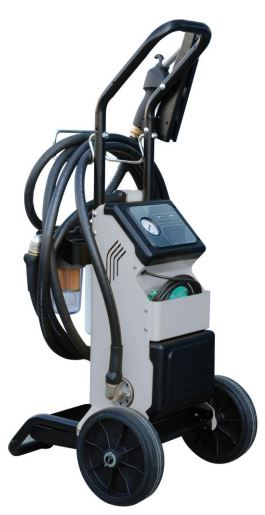 12 volt DC
30 minute duty cycle
On for 420 Gallons then off for 30 minutes
Two Stage Filtration
Removes water and solids
Includes Manual Fueling Nozzle and two 13 ft Hoses
400 Gallon Per Hour 120 volt
Low Cost Fuel Polishing to 2 microns.
Model FPS-400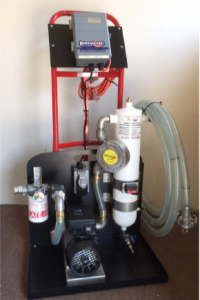 Dieselcraft's FPS-400 is the only low cost, modular system that can be ordered to fit your budget that will remover 99% of the water and large particles in fuel with filter-less technology and then spin-on 2 micron absolute filtration.
The base system consists of a hand truck frame holding a Dieselcraft Fuel Purifier, 400 GPH 120 volt pump and 10 micron filter with 20 feet of hose, a magnetic fuel conditioner, digital flow meter and a water alarm. One can add a digital timer if desired.
1800 Gallons Per Hour Vane Pump Driven Fuel Polishing
Model FPS-30 Diesel Fuel Polishing System to 2 Microns
1800 GPH
115/230 volt single phase 50 or 60 Hz
Dimensions – 32 x18 x 47" tall
Removes over 99% of water
Anti-asphaltene fuel conditioning
Absolute particle filtration to 2 microns
Dual Filtration allows no stopping to
change filters.
Epoxy powder coated.
2 each 25 foot suction and discharge hoses
included with cam lock fittings.
Digital flow meter.
Semi-pneumatic tires.
Weight 220 lbs.
NOT FOR USE WITH GASOLINE
Compact and Economical Diesel Fuel Polishing and Water Removal
Model FPS-CP-3 420 Gallons per hour
• 115 volt motor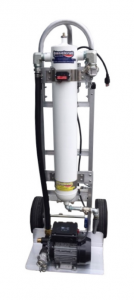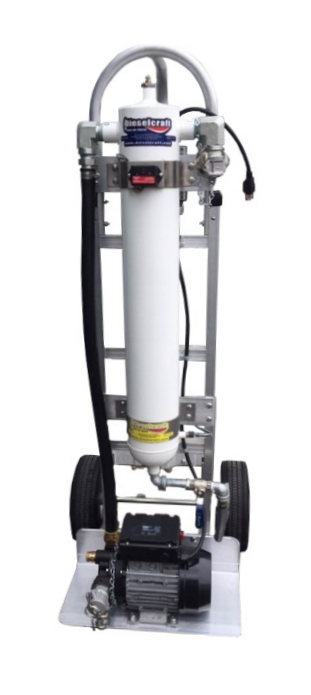 • Filter-less Purifier to removes over 99% of water and large contamination in fuel without filters.
• Water/Debris alarm to indicate time to drain the purifier.
• 2 each 10 foot suction and discharge hoses included.
The FPS-CP-3 is a basic tank cleaning system designed for the transfer, water removal, polishing and/or re-circulating of diesel fuel in storage tanks in ground as well as above ground. Also for boats, generators and trucks.
The base system utilizes a 7 gallon per minute continuous duty pump in conjunction with a Dieselcraft 5×32 purifier plus and two 10 foot hoses.
Options: Digital Fuel Flow Meter.
 Diesel Fuel and Gasoline Tank Cleaning
Model FPS-PW to 3000 Gallons per hour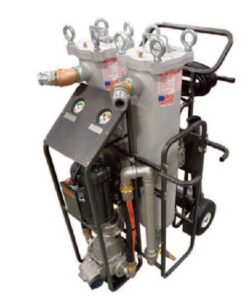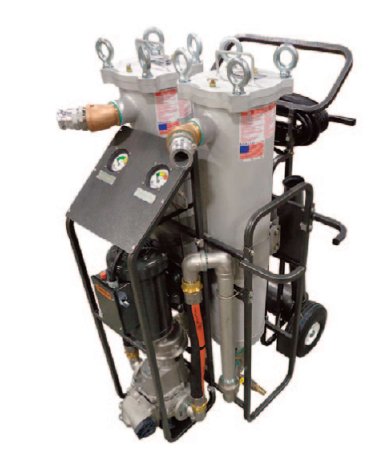 • 115 volt motor
• 30-50 GPM
• Pressure Cleans the tank walls.
• 2 each 10 foot suction and discharge hoses included.
• Portable..