---
Fix Diesel Fuel by Removing the Water.
Equipment manufacturers specify that ZERO free water must reach the engine and as a result you let water enter the engine you now have created a death sentence for at least the injectors and possibly other costly parts. We fix diesel fuel so you are not fixing the engine.
Therefore here is the simple question to ask yourself, am I protecting a $20,000 – $250,000 engine with a $20 paper filter and the OEM water separator?
Because we remove 99% of water and solids to ISO Cleanliness Code of 17/15 with no filter element we fix diesel fuel and you will have fewer fuel related problems at the wrong time.
Before and After Water Removal by Dieselcraft Fuel Purifiers


Because Dieselcraft Purifiers are  based on surface tension principle we will out perform the competition. On the other hand some manufactures make wild claims that are impossible to prove.
Most importantly in fuel water separation, the larger the surface area the better. Bad fuel is made clean because Dieselcraft Purifiers are engineered with a proprietary media and a fuel stream for maximum "residence time" based on the fuel flow rate. The longer the purifier the longer the residence time and therefore the better the separation. "Size Does Matter". All purifiers are supplied with a water sensors and the needed mounting hardware.

bad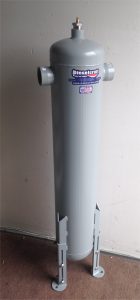 fuel and the problem is not solved.
Our most popular unit is the 5×16 and does 4 GPM produces 36 seconds of residence and therefore will fix diesel fuel the best.
So before you buy any other "Purifier" ask the manufacture "What is the residence time". Then ask them to explain the claim of "big results using centrifugal force" because in other words it may be a fairy tale with ending based on fact. To clarify, there is zero centrifugal force in play!
Any system that does not pull fuel out at the same level as it goes in, is an INFERIOR product and we can prove it.
Therefore if a purifier is not matched to the fuel flow you get nothing but more problems

Model # is size in inches
Maximum Flow Rate
Data Sheet & Drawings
5 x 8 x .500
For Engines Less than 200 HP
72 GPH / 270 LPH
Download Spec Sheet
5 x 12 x 1
For Engines 200 to 650 HP
180 GPH / 690 LPH
Download Spec Sheet
5 x 16 x1
Optimum performance for engines from 400 to 1,200 HP if space allows
240 GPH / 907 LPH
Download Spec Sheet
5 x 24 x 1
Fuel Polishing or for engines from 400 to 1,200 HP if space allows
420 GPH / 1587 LPH
Download Spec Sheet
5 x 32 x 1
Fuel Polishing or Fuel Transfer Applications
480GPH / 1814 LPH
Download Spec Sheet
8 x 30 x 2
Fuel Polishing or Fuel Transfer Applications
1200 GPH / 4536 LPH
Download Spec Sheet
8 x 51 x 2
Fuel Polishing or Fuel Transfer Applications
2400 GPH / 9072 LPH
Download Spec Sheet

18 x 56 x 3
For Fuel Transfer Applications
100 gallons per minute/ 378 LPM
Download Spec Sheet
18 x74 x 4
For Fuel Transfer Applications
200 gallons per minute/ 756 LPM
Download Spec Sheet
Based on engine horse power or the pump flow rates we size the Dieselcraft Purifiers.
Contact us for help and prices.
Example of a storage tank system. 500 Gallons Per Hour Model FPS-24-7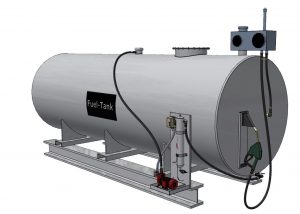 This tank cleaning system is designed to run 24 hours per day 7 days a week mounted next to a storage tank.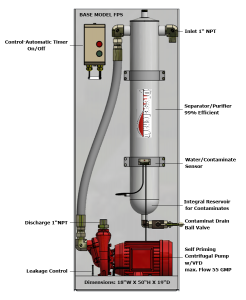 This will keep 99.5% of the water and solids out of the tank with NO FILTERS
Purifiers work with GASOLINE.

We do not supply SYSTEMS, pumps and motors, for gasoline.
100 GPM at Fuel Dock in Angola, Africa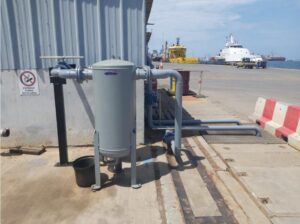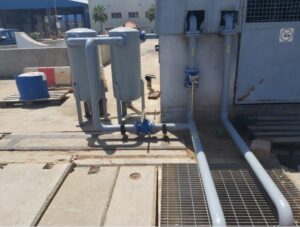 The BEST chemical treatment to clean the tank!