Fuel Test Kits
Test for algae and bacteria in the fuel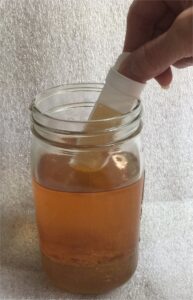 Detect bacteria (algae) in the fuel) Simple dip a sample of the fuel and in less than 48 hours you the results. Either pass or fail. Learn more
Test for water in the fuel and fuel clarity
Test # FCT-100 Diesel Fuel Water Content & Fuel Clarity Test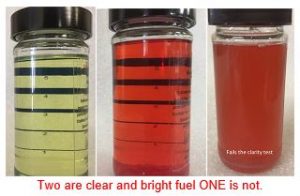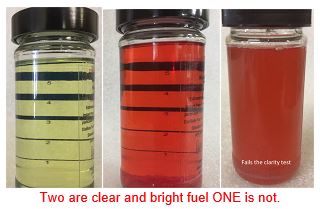 A simple two minute test. The fuel is either "clear and bright" with all line visible and no water detected or it fails as the lines are hidden and the water reacts with the catalyst. Learn more
Mandatory Fuel Testing of Bulk Fuel Made Simple.
3 in 1 Test Kit Package. DS-1 Microbe Test with the FCT-100 Fuel Clarity and Water Content Test.
There are "FUEL QUALITY TESTING REQUIREMENTS" for standby generators.
NFPA 8.3.8 states "A fuel quality test shall be performed at least annually
using tests approved by ASTM standards"
You must be checking for Microbe Contamination, Water and looking at Fuel Clarity.
Here is the bare minimum to do the check of your stored bulk fuel.
This package offers those options. Learn more
Test for DEF in your fuel tank.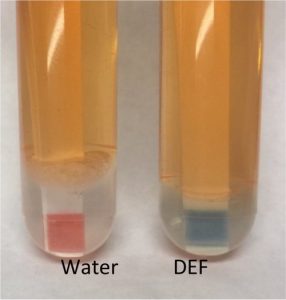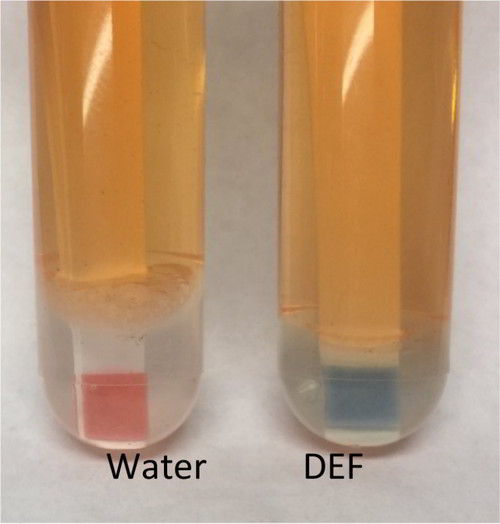 Simple Test for Water and DEF in All Diesel Fuel
Results are immediate. Less than 1 minute. This test will indicate suspended and free amounts of DEF in diesel. This is a PASS or FAIL test. Learn more
Fuel Tank  Cleaners, Fuel Stabilizers and Fuel Transfer

STAR BRITE Star Tron Tank Cleaner, 64 OZ – Removes Sludge, Varnish & Other Deposits – Concentrated Formula Works In Gas Tanks & Diesel Tanks (093664)


Star Tron Super Concentrated Diesel Formula – Stabilize & Rejuvenate Diesel, Biodiesel & All Regular Gasoline – 1 Oz Treats 32 Gallons


STA-BIL (22254) Diesel Fuel Stabilizer And Performance Improver – Keeps Diesel Fuel Fresh For Up To 12 Months


BIOBOR JF Diesel Fuel Additive: Highly Effective Fuel Biocide Supplement, Prevents Corrosion of Fuel Tanks


Get the water out of a small amount of fuel. Mr. Funnel AF8CB Fuel Filter

Duramax 14 Gallon Flo-N-Go Fuel Caddy


Diesel Transfer Pump, 12 Volt Fuel Transfer Pump with Nozzle Hoses for Diesel, Kerosene, Machine, Transformer Oil


Diesel Transfer Pump, 120 Volt Fuel Transfer Pump
Digital Flow Meter

Oil Filtration: Reusable, cleanable centrifuge filters.
For light to medium duty commercial trucks and pickups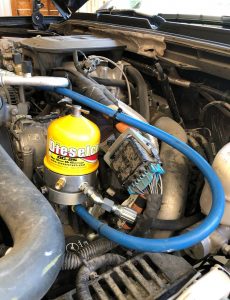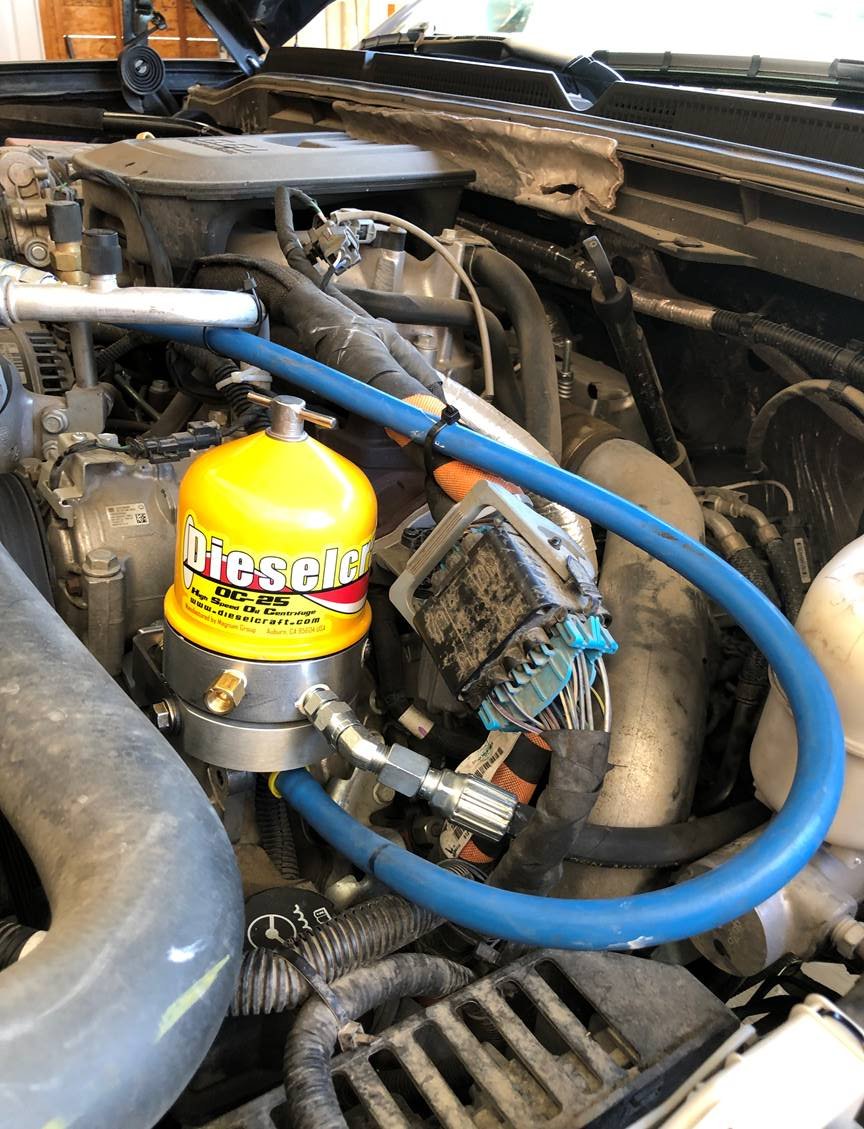 Change  oil at 20,000 miles and clean 10x better than ANY FILTER…Learn more
For Heady Duty Marine. CAT 3500, Cummins KTA, QSK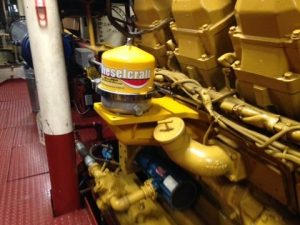 If you could reduce oil changes by 30% how much money are going to save?…Learn more
For Heavy Duty Mining CAT 777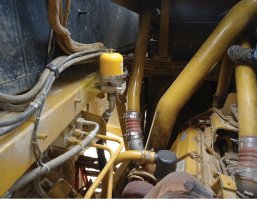 Remove soot to less than one micron and gut oil changes by 30%…Learn more
For Power Generation and Landfill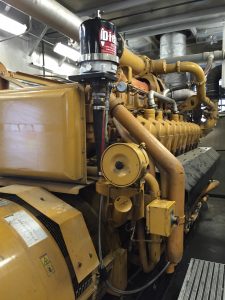 Our centrifuge will permanently remove all solid particles above 1 micron from your oil. Learn more
For recycling and reuse of waste oil for fuel additives
For BLACK DIESEL and WVO we are the experts