Fuel Test Kits
Test for algae and bacteria in the fuel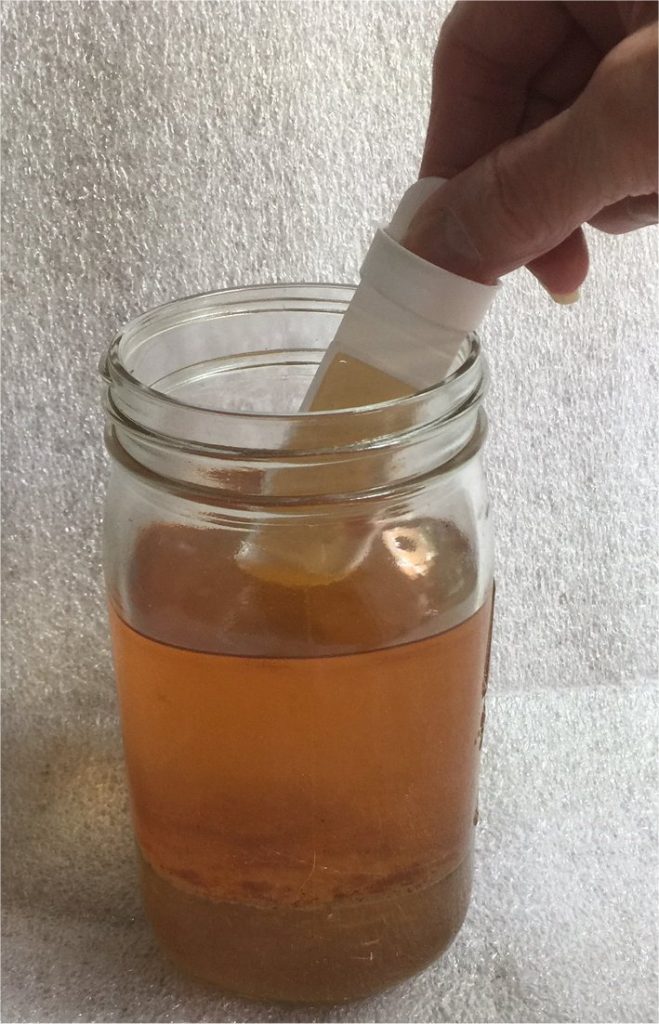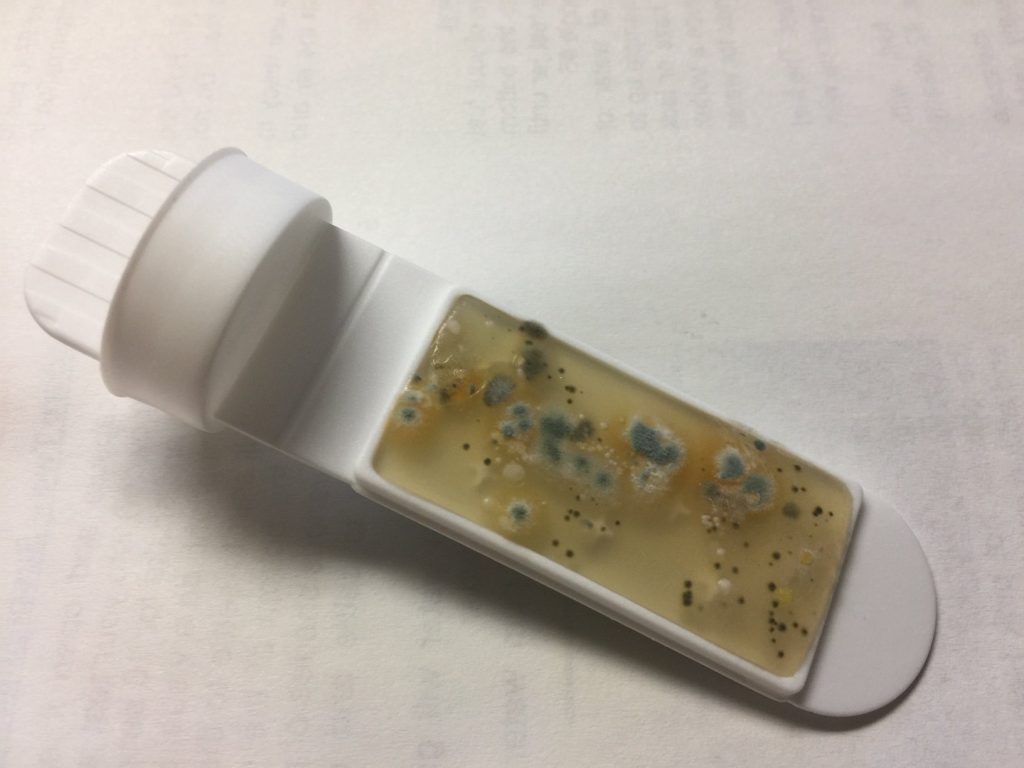 Detect bacteria (algae) in the fuel) Simple dip a sample of the fuel and in less than 48 hours you the results. Either pass or fail. Learn more and order here
Test for water in the fuel and fuel clarity
Test # FCT-100 Diesel Fuel Water Content & Fuel Clarity Test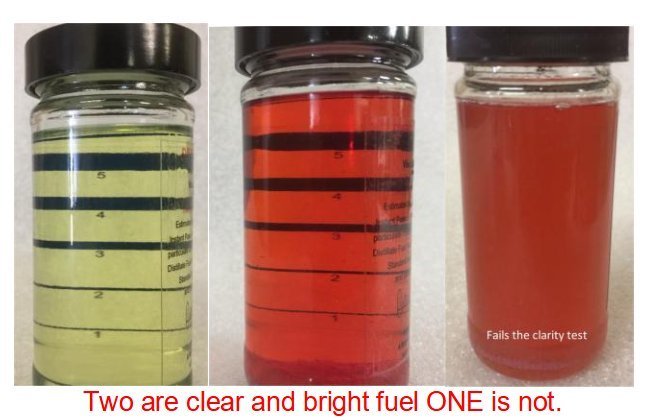 A simple two minute test. The fuel is either "clear and bright" with all line visible and no water detected or it fails as the lines are hidden and the water reacts with the catalyst. Learn more and order here
Mandatory Fuel Testing of Bulk Fuel Made Simple.
3 in 1 Test Kit Package. DS-1 Microbe Test with the FCT-100 Fuel Clarity and Water Content Test.
There are "FUEL QUALITY TESTING REQUIREMENTS" for standby generators.
NFPA 8.3.8 states "A fuel quality test shall be performed at least annually
using tests approved by ASTM standards"
You must be checking for Microbe Contamination, Water and looking at Fuel Clarity.
Here is the bare minimum to do the check of your stored bulk fuel.
This package offers those options. Learn more and order here
Test for DEF in your fuel tank.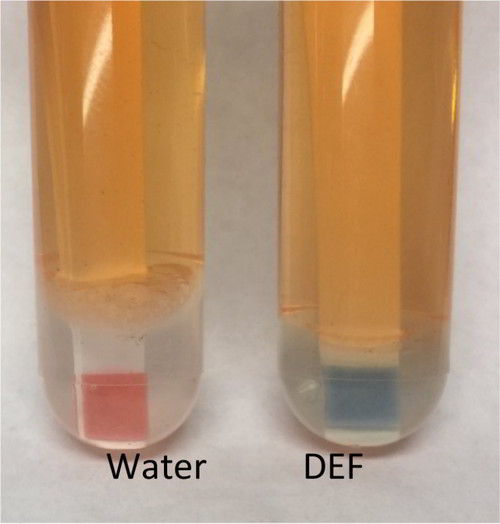 Simple Test for Water and DEF in All Diesel Fuel
Results are immediate. Less than 1 minute. This test will indicate suspended and free amounts of DEF in diesel. This is a PASS or FAIL test. Learn more and order here
Test for water in your fuel
See the demo video:https://youtu.be/m8AYSS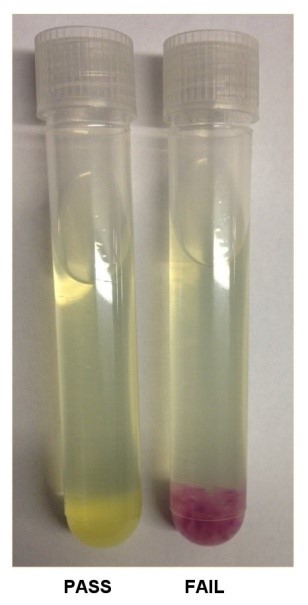 Put fuel in the test tube. Add the testing catalyst. Let it settle and on 3 minutes you either pass with no water or the reaction causes a fail as the catalyst turns pink. Learn more and order here
Portable Fuel Polishing
Basic Economy Fuel Polishing System for $499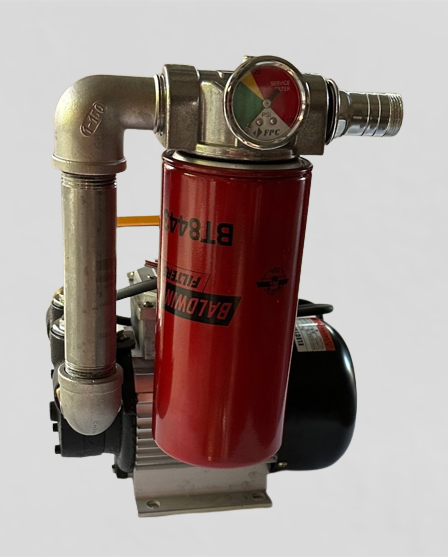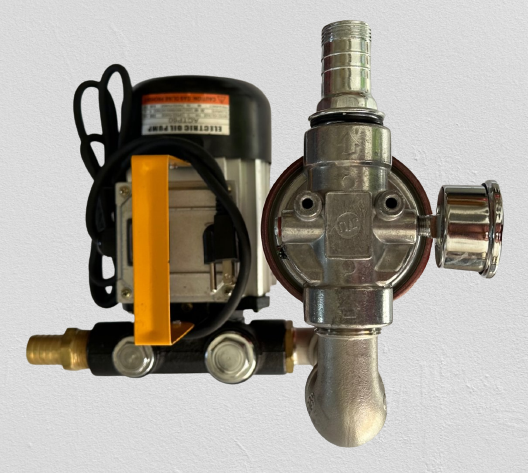 16 GPM 120 Volt Vane Pump
Hand Carry Handle
5 Micron Filter
Filter Head with Pressure Gauge
Stainless Steel Fittings
Hose end suction strainer to protect the pump
20 feet PVC Hose: To be cut by you to fit the job.
12 volt Portable Fuel Polishing for the small once is a while jobs.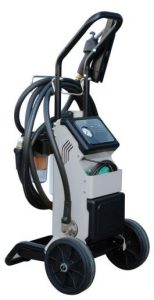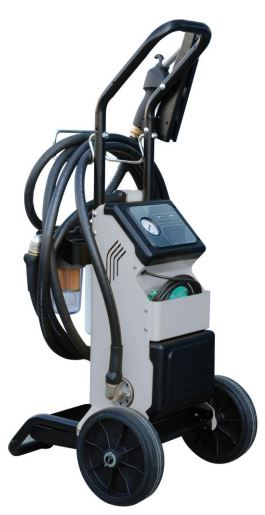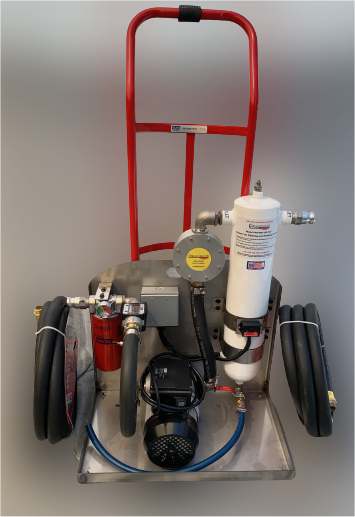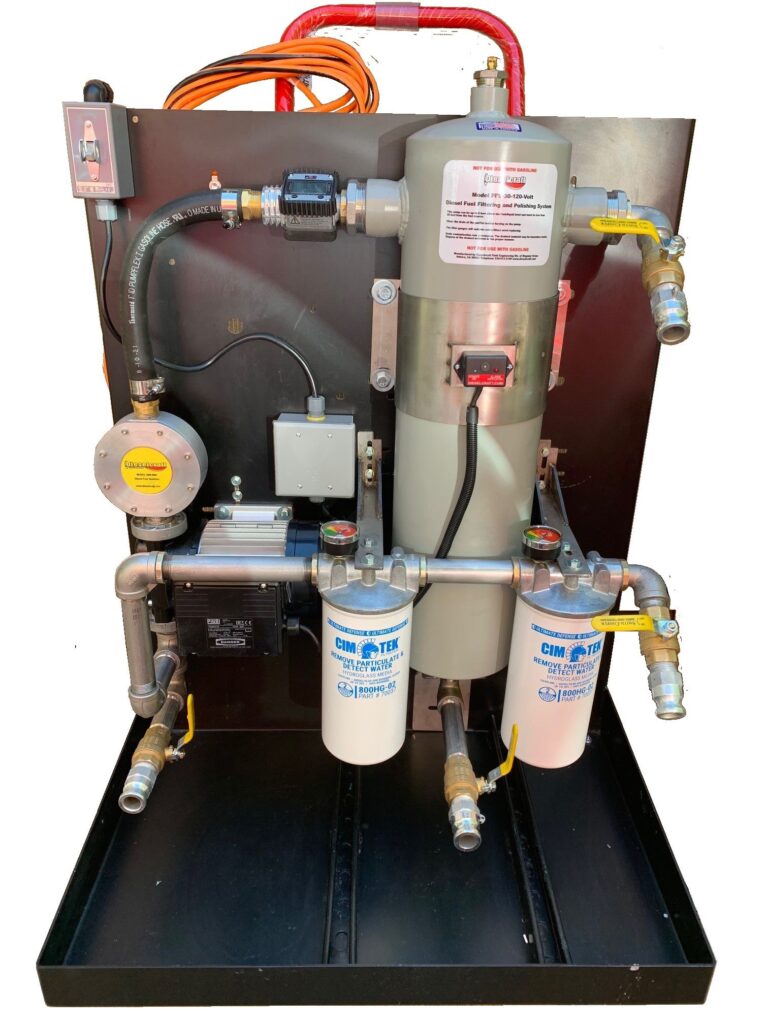 1,200 plus GPH Heavy Duty Fuel Polishing for the BIG jobs that are needed on a regular basis.
Skid mounted with pre-filter option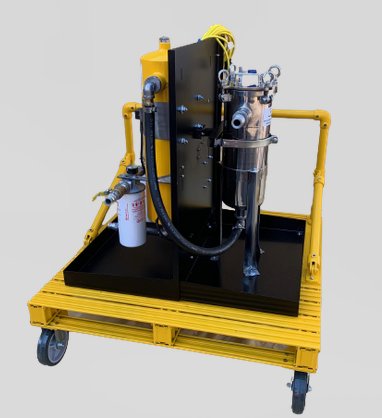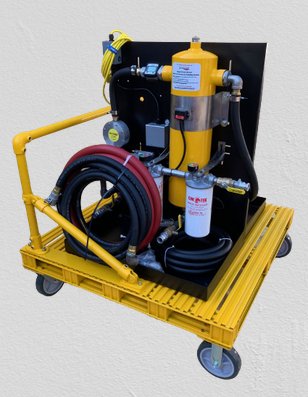 Fuel Tank  Cleaners, Fuel Stabilizers and Fuel Transfer
5.0 out of 5 stars How it works
I have been using Star-Tron fuel additives for years….The enzymes eliminates contaminants and water. As a farmer I have to store large containers of gas and diesel. I found that The Star-Tron Gas Tank & Fuel System Cleaner not only cleans the tanks but it, also, ( by itself ) is a great additive for gas and diesel….and cheaper than buying specific Star-Tron for gas or diesel. (just use the same dosage required). Star-Tron might not like my suggestion but it works for me.
Great Product
I have tried several different fuel treatment / Cleaners. This has been by far one of the top 2. I have used both the tank cleaner and fuel conditioner. It really works it did take a couple tanks before I noticed how much better my truck was running. I have a 2017 Ram 3500 DRW. I still use howes when it gets cold. It's worth trying if you have a rough idle, or just want to see if you may get a little boost in performance. It's worth the cost and I am a repeat purchaser.
5.0 out of 5 stars This stuff worked.
I had some sludge in the gas tank and a gas can, I put this stuff in both and let it set a couple of days and the sludge in the can was gone. I filtered the gas in the tank and the vehicle is running great now.
STAR BRITE Star Tron Tank Cleaner, 1 gallon Treats 500 gallons of fuel – Removes Sludge, Varnish & Other Deposits – Concentrated Formula Works In Gas Tanks & Diesel Tanks.
STAR BRITE Star Tron Tank Cleaner, 64 OZ treats 250 gallon of fuel – Removes Sludge, Varnish & Other Deposits – Concentrated Formula Works In Gas Tanks & Diesel Tanks
Star Tron Super Concentrated Diesel Formula – Stabilize & Rejuvenate Diesel, Biodiesel & All Regular Gasoline – 1 Oz Treats 32 Gallons

BUY NOW
STA-BIL (22254) Diesel Fuel Stabilizer And Performance Improver – Keeps Diesel Fuel Fresh For Up To 12 Months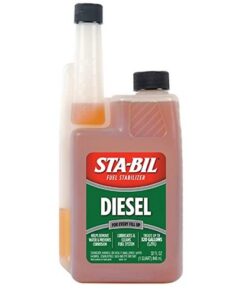 BUY NOW

BIOBOR JF Diesel Fuel Additive: Highly Effective Fuel Biocide Supplement, Prevents Corrosion of Fuel Tanks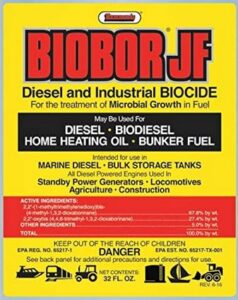 BUY NOW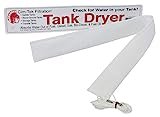 Tank Dryer. Removes Harmful Water from Diesel/Petrol/Bio Diesel and Fuel Oil Tanks
Get the water out of a small amount of fuel. Mr. Funnel AF8CB Fuel Filter is the answer.
5.0 out of 5 stars Lifesaver
This thing is great. I had three gas cans tipped over during hurricane Ian, and they all became contaminated. I didn't know what to do and then searching YouTube. I found this funnel. It worked great! I had no idea. I was worried about what I was going to do with all that contaminated gasoline and I couldn't use my gas cans in the meantime. This was worth every penny.
5.0 out of 5 stars Gold Standard Review
I personally don't take the time to write a review of a product unless it meets my Idea of a Gold Standard. This is One of those products. It cannot be easily duplicated. It's worth it's weight in Gold and Far surpasses it's usefulness. If you've ever experienced water contaminated fuel in your lawnmower then you will love this product.There is No comparison when you've got to get the water out of the fuel , this is it. I purchased this product so I would never have that problem again. Look no further , this is the answer.
BUY NOW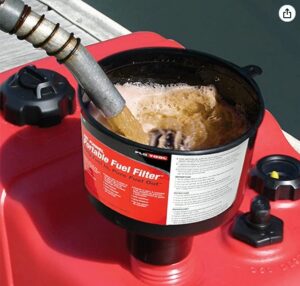 Duramax 14 Gallon Flo-N-Go Fuel Caddy

BUY NOW
Orion Motor Tech Diesel Transfer Pump, 12 Volt Fuel Transfer Pump with Nozzle Hoses for Diesel, Kerosene, Machine, Transformer Oil, Self Priming Fuel Pump DC Electric Diesel Fuel Transfer Pump Kit
Fill-Rite FR1210H 12V 15 GPM Fuel Transfer Pump w/Discharge Hose & Manual Nozzle
BUY NOW
Fill-Rite TT10AN 1″ 2-35 GPM(8-132 LPM) Digital In-line Turbine Meter, Aluminum, Fuel Transfer Meter,Black/Red
BUY NOW
NEED ENGINE OIL? CHECK OUR PRICES
Oil Filtration: Reusable, cleanable centrifuge filters.
For light to medium duty commercial trucks and pickups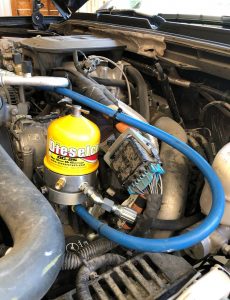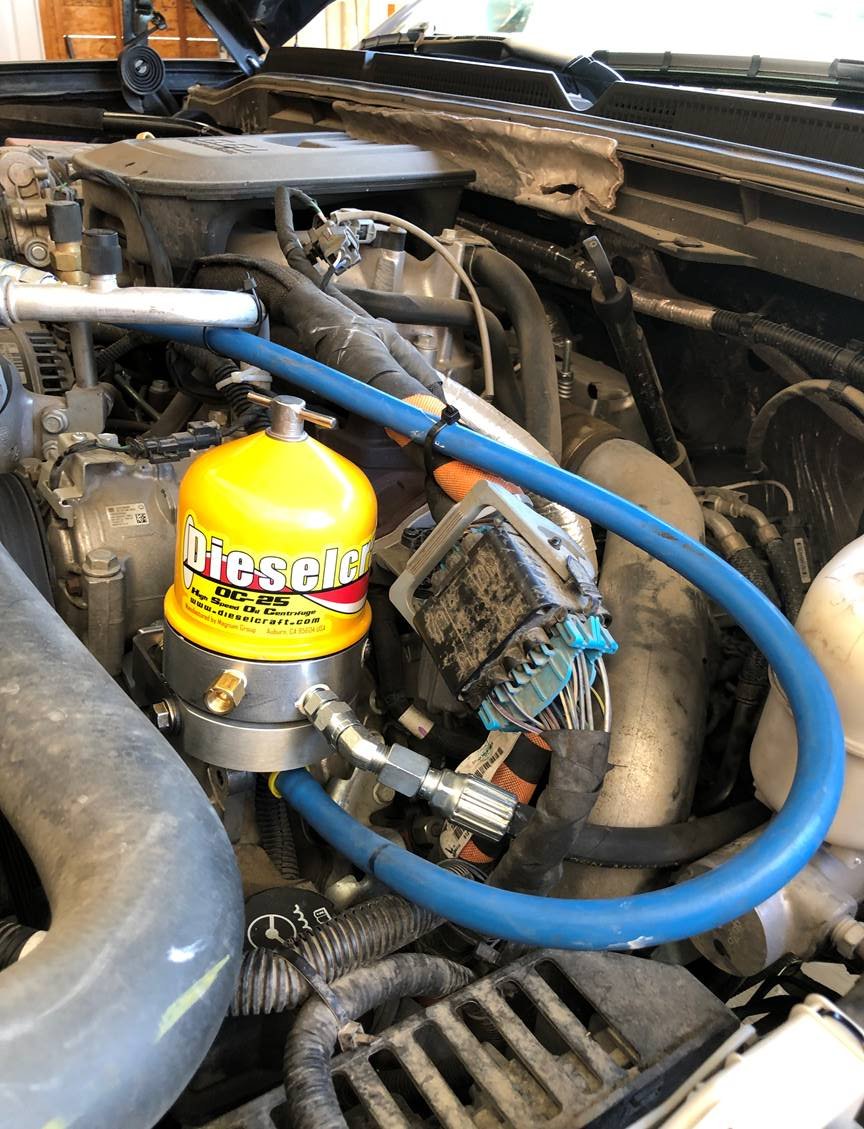 Change  oil at 20,000 miles and clean 10x better than ANY FILTER.
Hey there! If you're tired of your engine feeling like it's running on molasses, our engine oil cleaning system is the solution you've been searching for.
Here's the deal: our system uses some seriously impressive centrifugal force to spin out all the gunk and grime that's been clogging up your oil. That means you'll get cleaner, fresher oil flowing through your engine, which translates to better performance and a longer lifespan for your trusty ride.
But wait, there's more! Our system also helps reduce the frequency of oil changes, which means you'll save time and money in the long run. Plus, you'll be doing your part to help the environment by cutting down on the amount of oil you're using and disposing of.
So if you're ready to give your engine the TLC it deserves, give our engine oil cleaning system a try. Your car (and your wallet) will thank you!
For Heady Duty Marine. CAT 3500, Cummins KTA, QSK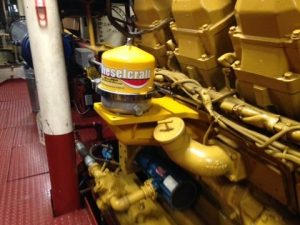 If you could reduce oil changes by 30% how much money are going to save?…Learn more
For Heavy Duty Mining CAT 777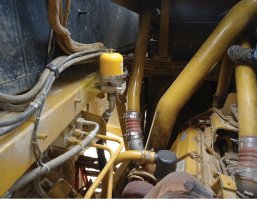 Remove soot to less than one micron and gut oil changes by 30%…Learn more
For Power Generation and Landfill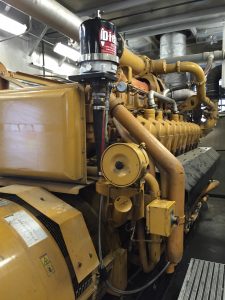 Our centrifuge will permanently remove all solid particles above 1 micron from your oil. Learn more
For recycling and reuse of waste oil for fuel additives
For BLACK DIESEL and WVO we are the experts